We are CyWake
Seafarers, specialists in IT & OT systems
Experts on Maritime & Offshore industry
Experienced in ship and risk management
Inspired by HSSQE (*) culture in offshore operations.
(*) Health, Safety, Security, Quality and Environment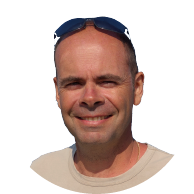 David Rapidel
Co-Founder
David has managed several shipping companies, notably  GeofieLD, a shipmanagement JV between CGG (Cie Générale de Géophysique) and Louis Dreyfus Armateurs (LDA). He is also the manager of O5 Marine, a maritime services company.
David sailed fifteen years as IT and shipboard systems engineer onboard Navy vessels, the Marion Dufresne (French Polar Institute) and the CGG fleet.
He developed his IT/OT expertise first with an IT services company then with CGG where he oversaw deploying and supervising the IT systems and communication networks of the fleet among with designing the vessels maintenance software.
David holds two engineering degrees in Marine and industrial systems design, complemented by an INSEAD GMP (General Management Program) education. He is also certified CSO (Company Security Officer).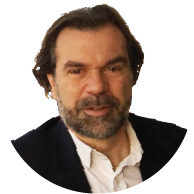 Bernard Imperial
Co-Founder
Bernard sailed ten years as IT/OT engineer onboard the CGG seismic vessels. He is first in charge of designing and supervising the onboard systems.
After managing various vessel digitalization projects, he becomes operational manager and member of the CGG Marine executive committee, before joining the global group organization. In that capacity he participates to several crisis management related to maritime safety and security.
He began his career as managing director of an IT infrastructure design company.
Bernard is Auditor of the French Institute of Advanced Studies of National Defence (IHEDN) and holds an engineer degree in applied mathematics and computer science, complemented by an INSEAD GMP (General Management Program) education.
Why CyWake
Because we…
Are passionate about ships and technology
Have been seafarers, we know the crew culture and the constraints at sea
Master the cybersecurity stakes
Enjoy working with crews and sharing our knowledge
Mobilize best-in-class experts for pentests
Team up with industry leading risk management experts
CyWake delivers tailor made services. We cater to our client's entire spectrum: CEOs, Seafarers, Superintendents, IT technicians, Insurances Managers, CISOs, DPAs and CSOs.